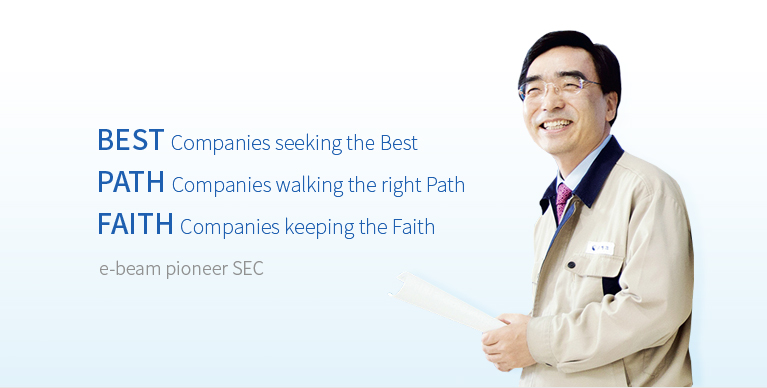 "Sincerely welcome you to visit our website."
Established in 1991, SEC has been strived to enhance productivity of customers and product quality based on precision parts automation technology and electron beam application technology.
X-ray Inspection System is providing the opportunity to enhance reliability of customer's products by developing original technology of X-ray generator. Tabletop SEM is contributing to improve new technology developing condition of companies and research institute by developing to get high resolution image conveniently. Providing high-tech manufacturing equipment which enhances productivity of manufacturing field innovatively in semiconductor, display, automobile market and etc by developing semiconductor equipment such as Flip Chip Bonder, SEC is contributing to retain global competitiveness of leading company.

SEC wishes to grow as a company "seeking the best", "walking the right path" and "keeping the faith". SEC will evolve constantly for stability and convenience and continually strive for permanent survival. SEC promises to go together with customers as a sincere and reliable partner. SEC will make an effort to grow as representative in innovative manufacturing equipment, advanced inspection equipment, security and medical equipment industry by developing our core technologies which been raised until now into commercialized technologies through flexible and creative thinking and challenging business.
We will always do the best with your support.
SEC Co., Ltd. CEO Jonghyun Kim